Posted 09/29/20
Congratulations to new ham Patrick Bernklau KE8PPT of Jonesville. Technician privileges were granted on September 29.
Posted 09/28/20
Dan Romanchik KB6NU will be hosting his first online General Class amateur radio license class starts on October 5. It will consist of eight, two-hour sessions starting at 9 pm EDT (6pm PDT) and running until 11 pm EDT (8pm PDT). The cost is $25 for adults. High school and college students can attend for free. (KB6NU's Ham Radio Blog post) (Flyer)
Posted 09/14/20
The National Weather Service (NWS) Northern Indiana Office (IWX) will be conducting 2020 Skywarn Spotter Training for the fall season in October. This fall training includes severe weather and winter weather, according to Michael Lewis, Warning Coordination Meteorologist at IWX. The online training is free and is limited to 150 people per session. Individual registration is requested and after registration you will be provided a confirmation via email with the webinar link. The training is not county specific. Training is open to anyone...you do not need to be a licensed amateur, but it is recommend that participants be at least age 14. Click here for more information, session schedule and registration links. All six sessions are identical so you only need to register for one.
Posted 09/04/20
Comments are being accepted on the Notice of Proposed Rulemaking (NPRM) in MD Docket 20-270, which proposes application fees for radio amateurs. Formal deadlines for comments and reply comments will be determined once the NPRM appears in the Federal Register. Comments may be filed now, however, by using the FCC's Electronic Comment Filing System (ECFS), posting to MD Docket No. 20-270. The docket is already open for accepting comments, even though deadlines have not yet been set. (ARRL story) Click here to see what other amateurs are saying about this on KB6NU's Ham Radio Blog.
The Fort Wayne Hamfest Steering Committee has decided to cancel this year's hamfest for the health safety of valued guests, vendors, and volunteers. The committee shares your disappointment and looks forward to hosting a healthy and safe Fort Wayne Hamfest on November 13 & 14, 2021.
Posted 09/01/20
Amateur radio licensees would pay a $50 fee for each amateur radio license application if the FCC adopts rules it proposed this week. Included in the FCC's fee proposal are applications for new licenses, renewal and upgrades to existing licenses, and vanity call sign requests. The FCC proposal is contained in a Notice of Proposed Rulemaking (NPRM) in MD Docket 20-270, which was adopted to implement portions of the "Repack Airwaves Yielding Better Access for Users of Modern Services Act" of 2018, the so-called "Ray Baum's Act." Deadlines for comments and reply comments will be determined once the NPRM appears in the Federal Register. File comments by using the FCC's Electronic Comment Filing System. This docket is already open for accepting comments. (ARRL story) (KB6NU's Ham Radio Blog story & comments)
Posted 08/27/20
Former club member Don Playford WB8CCK, of Jonesville, became a Silent Key on August 26. A celebration of life will be held in the spring of 2021. Click here to view the obituary and leave a comment for the family.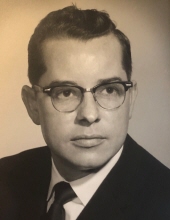 Posted 08/26/20
Club member Gerald (Jerry) Jordan KA8IEC became a Silent Key on August 22. A memorial service to honor his life will be held at the Hillsdale Baptist Church on September 12 at 3:00pm. The family will receive friends for visitation from 1:00 P.M. until the time of the service. Click here to view obituary and leave a comment for the family.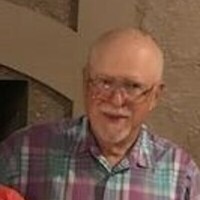 Posted 08/21/20
The next Zoom net will be Thursday, September 17, at 7:00pm. If you've never used Zoom before, it is an online videoconferencing app that runs on your computer, tablet or smart phone. We will send out a link a few days before the net. If you do not receive the link and want to participate, simply email K8HRC@arrl.net requesting the link and we'll send it to you. We'll try to run it like a regular net. We only have 40 minutes so hopefully we'll be able to get through everyone, maybe even two rounds. Hope to see lots of people Zoomed in!
Posted 08/01/20
After much deliberation and review of the current State and CDC guidelines and restrictions due to COVID-19, the Hillsdale County Fair Board of Directors met June 25 and voted unanimously to cancel the 2020 Hillsdale County Fair. This decision was not an easy one, and not taken lightly, but with the advice of the insurance provider, legal counsel, the local health department and MSU Extension. (Hillsdale Coutny Fair website)
Posted 07/10/20
There is a new ham in the county. Jeffery Riling WB8HIA recently updated his FCC ULS address to Hillsdale from Pennsylvania. Please welcome him when you hear him on the air.
Posted 04/24/20
No further ham breakfast sessions have been scheduled at this time.
Posted 04/01/20
The 147.06 MHz repeater is back on the air after being down since early February 2019. The repeater transmitter is located in Jonesville with a receive site in Hillsdale at Becker & Scrivens. Use PL 118.8 with the standard positive transmit offset. Thanks to Mark Seevers KC8QVX for getting the repeater up and running. Mark is looking for a more suitable location for the transmitter, so if you you have any ideas let him know.
Now that the repeater is back on the air, it will be a lot easier to participate in the Monday net. We need people to step up an volunteer to run the net. Serving as net control station builds your skills and earns you extra points towards the net exceptional participation certificate. We hope to get enough volunteers so that each person would only need to run the net once a month. If you would like to serve as a net control station once month please let a member of club leadership know. Check the schedule for available dates.
Posted 05/03/19
Several bills have been introduced in the Michigan House of Representatives that deal with distracted driving (HB 4181, HB 4198 and HB 4199). These bills have been assigned to the House Transportation Committee for further work and study. Changes to the bills after introduction have resulted in Amateur Radio being granted an exemption (the use of amateur radio while driving) from being considered a distraction. The exemption amendment referenced 47 CFR Part 97, 47 CFR Part 90 and a reference to CB radio. The bills need to passed by the full house, the state senate and signed by the governor before they become law. Click to read the ARRL Michigan Section post.